I'm committed to ensuring that every New Yorker has access to good jobs, affordable health care, and educational opportunities.
Accountability and transparency are essential to good government. You can see my official meetings and financial disclosures here.
If you're a New Yorker in need of assistance with a federal government agency, my office and I are here and ready to help.
I Am Here to Help
and Support You
Kirsten Gillibrand is a lifelong New Yorker dedicated to fighting for middle-class families in the United States Senate. She's supporting our men and women in uniform, creating safer communities, and advocating for seniors and children alike. Our office is here to support you in any way we can.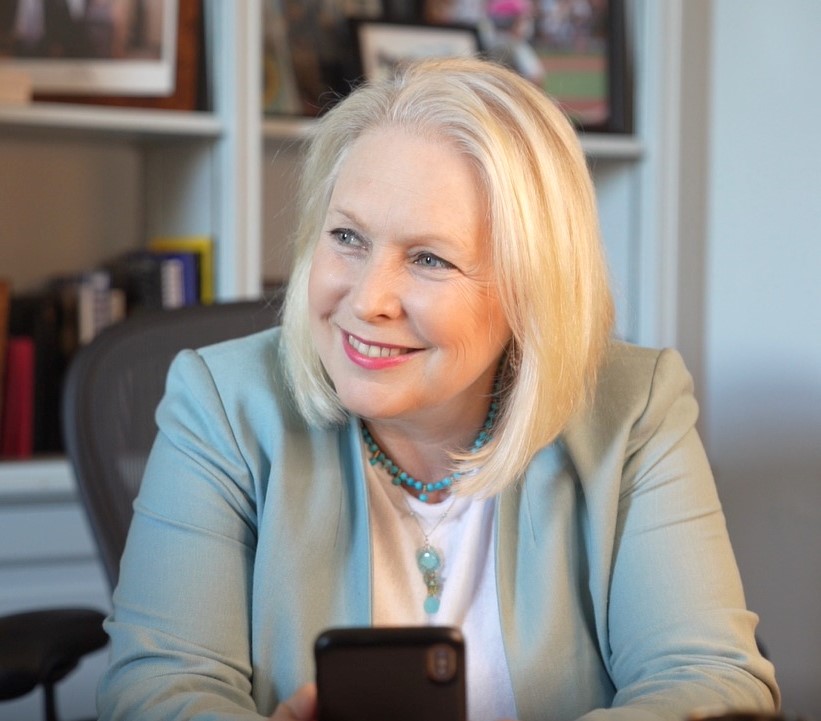 478 Russell
Washington, DC 20510
Tel. (202) 224-4451
Fax (202) 228-4977
Leo W. O'Brien Federal Office Bldg
11A Clinton Ave, Rm 821
Albany, NY 12207
Tel. (518) 431-0120
Fax (518) 431-0128
Larkin At Exchange
726 Exchange St
Ste 511
Buffalo, NY 14210
Tel. (716) 854-9725
Fax (716) 854-9731
155 Pinelawn Road
Suite 250 North
Melville, NY 11747
Tel. (631) 249-2825
Fax (631) 249-2847
P.O. Box 749
Yonkers, NY 10710
Tel. (845) 875-4585
Fax (845) 875-9099
P.O. Box 273
Lowville, NY 13367
Tel. (315) 376-6118
Fax (315) 376-6118
780 Third Ave, Ste 2601
New York, NY 10017
Tel. (212) 688-6262
Fax (866) 824-6340
Kenneth B. Keating
Federal Office Bldg
100 State St, Rm 4195
Rochester, NY 14614
Tel. (585) 263-6250
Fax (585) 263-6247
James M. Hanley Federal Bldg
100 South Clinton St, Rm 1470
PO Box 7378
Syracuse, NY 13261
Tel. (315) 448-0470
Fax (315) 448-0476